The countdown to trick or treating has began, and you have probably already seen neighbors putting up their Halloween decorations. While there are plenty of decorations you can purchase ready-made in the store, do it yourself projects can add extra excitement for the family! Here are a few easy do it yourself ideas courtesy of Listotic.com

Halloween Window Decor
If you want something that really stands out this Halloween, window silhouettes are easy and really impressive! You can purchase them at party stores or make your own cut-outs on black paper or cardboard. I purchased a few of these a couple of years ago, and after it's attached to the window with a bit of tape, that's all you have to do is turn your lights on! I'm going to do some experimenting on the windows by my front door this year with black birds and tree branches.




Halloween Door Mat
Customize your own Halloween door mat with just about any stencil! You can spruce up an old door mat or buy one with a blank canvas. Just surround it with a few pumpkins, and you've added a touch of subtle festivity to your front porch.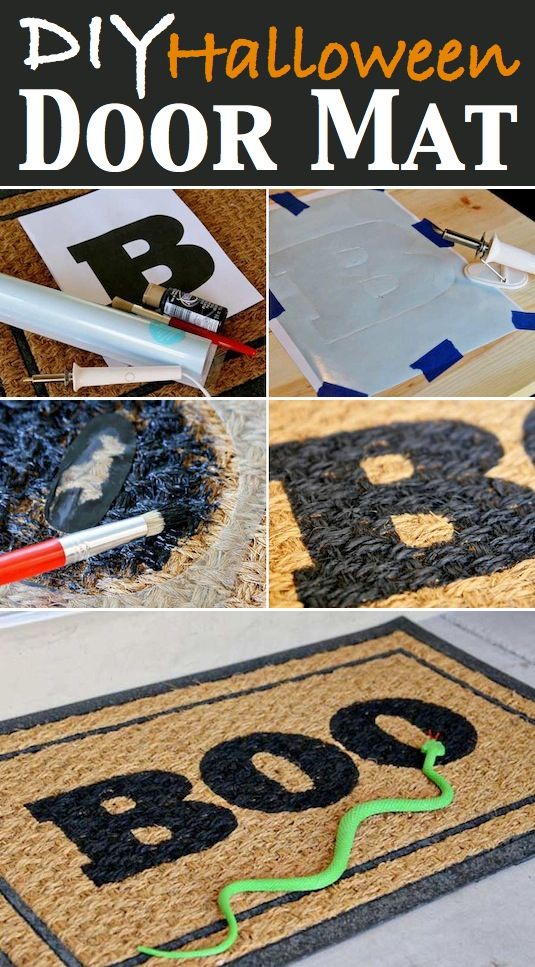 Glass Jar Lights
Candles are one of the easiest ways to add a festive atmosphere to any home for just about any occasion. Round up a few jars and get creative with paint, tissue paper, decoupage, tape and permanent markers. You can easily make them to match your Halloween decor, and the kids will really enjoy making them with you!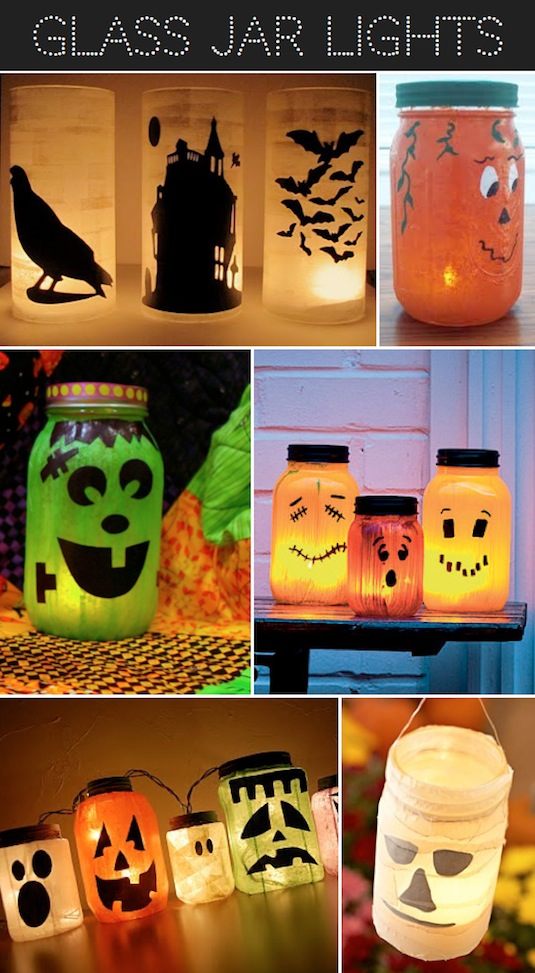 Glowing Eyes
Toilet paper rolls and glow sticks? Well, yes, if you want to scare all of the cute little trick-or-treaters. Of course you do. Just hide them in your bushes, shrubs and trees, and watch as your glowing eyes terrorize the neighborhood.