Anyone who grew up with bunk beds understands how truly awesome they are, and how much fun they can be. Not only do they conserve space and in some cases provide extra storage drawers, but they also serve as pirate ships, wrestling wrings, and airplanes for the kiddos. As awesome as bunk beds were back in the day, these folks have taken bunk beds to a whole new level. Check out some of these unique bunk bed designs below.
1. Bunk Beds don't have to be only for 2!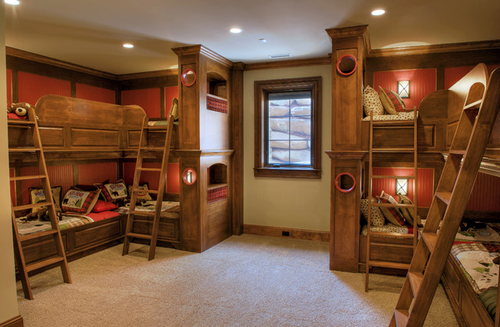 2. This design includes a space for homework.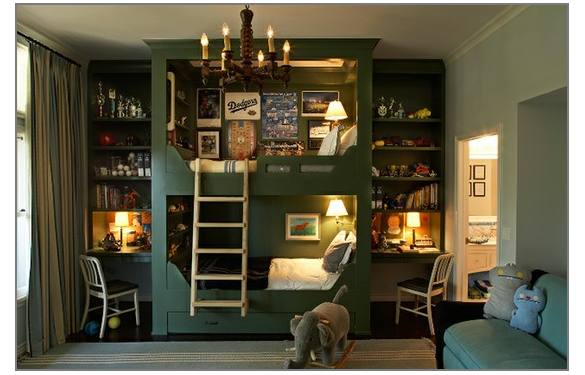 3. This design and colors have a beach-y feel!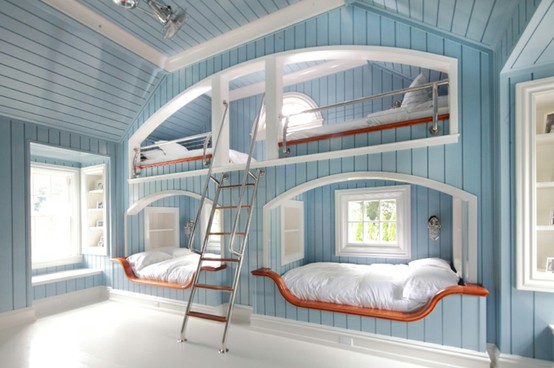 4.Anyone up for a game of hoops!